Congratulations to Saniya Burman for earning a Bronze Medal at the Texas State Music Theory Test!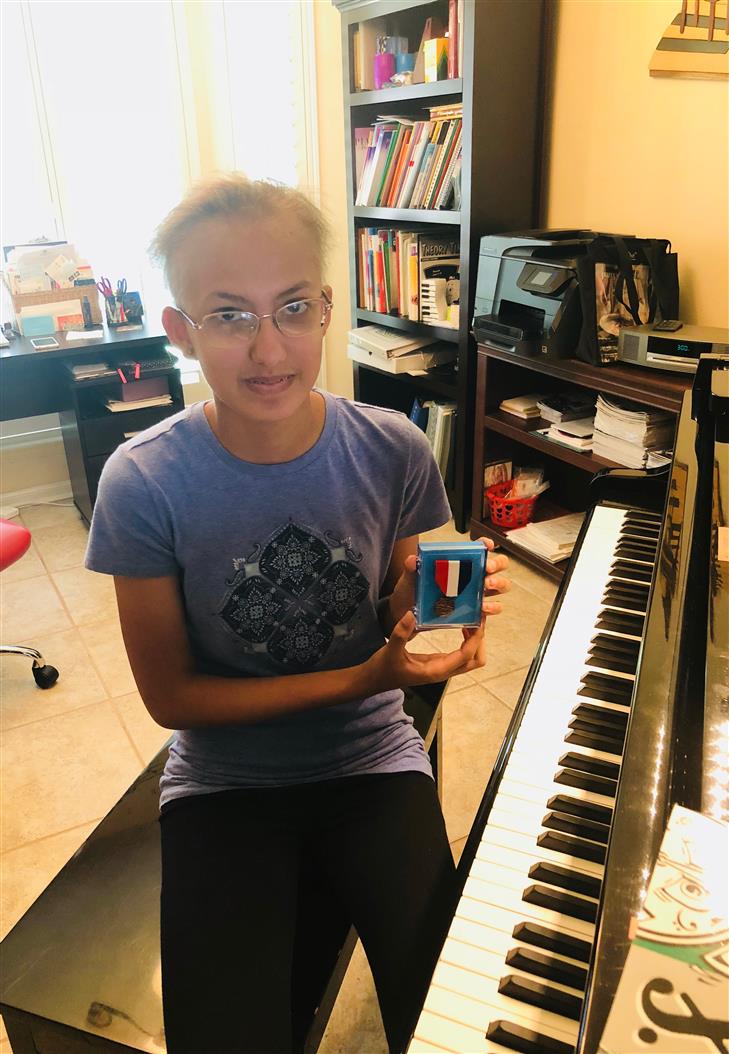 Katy Institute of Piano Spring Recital
Thursday, May 16, 2019 by Diana Lopez | Uncategorized
This past Saturday the students from the Katy Institute of Piano presented their prepared pieces for the Spring Recital. Those students that competed in the Festivals and State Theory tests throughout the year also received their awards.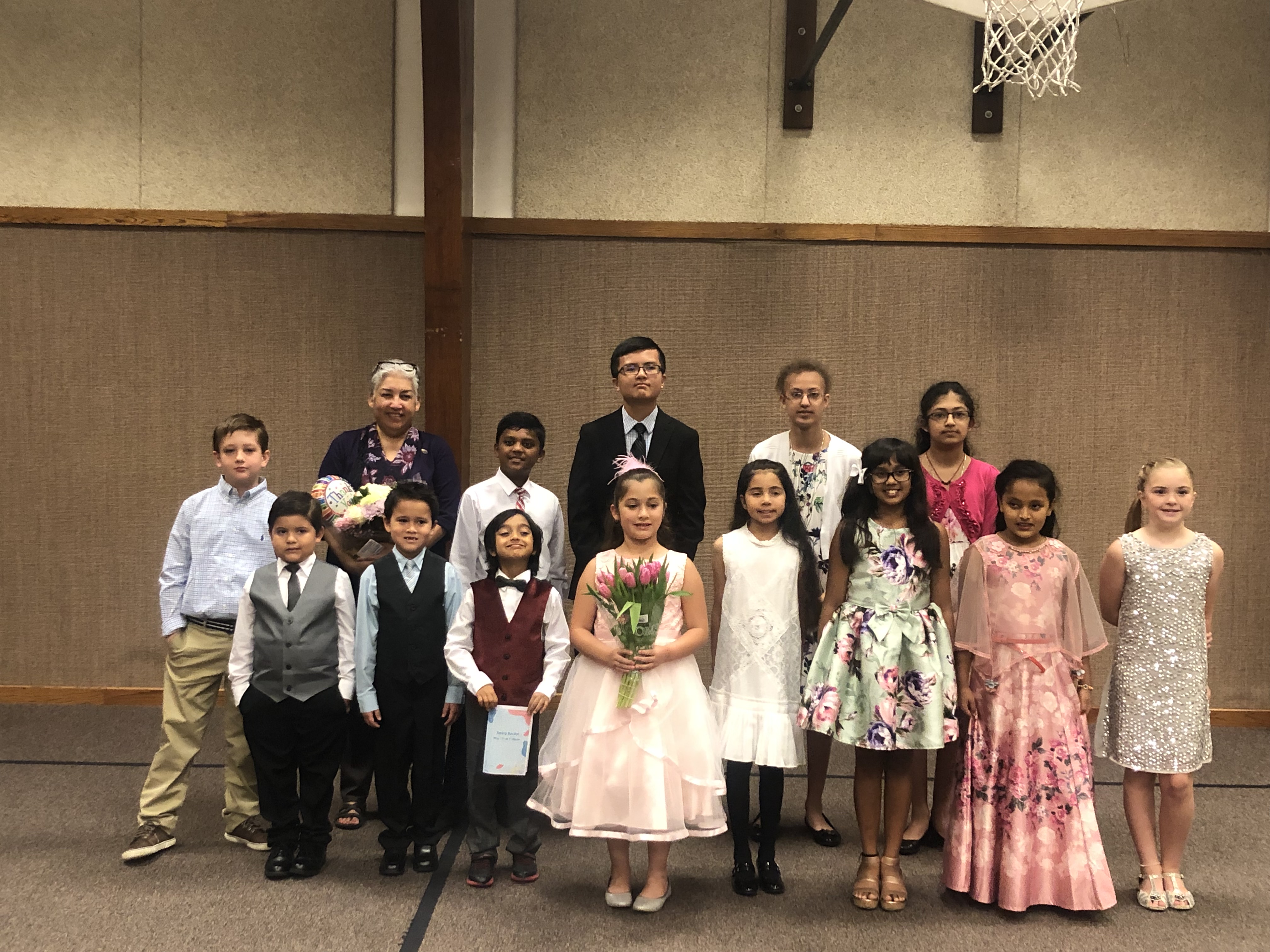 These are the 13 students that performed. Below are the students that competed in several festivals and competitions this year! Congratulations to all!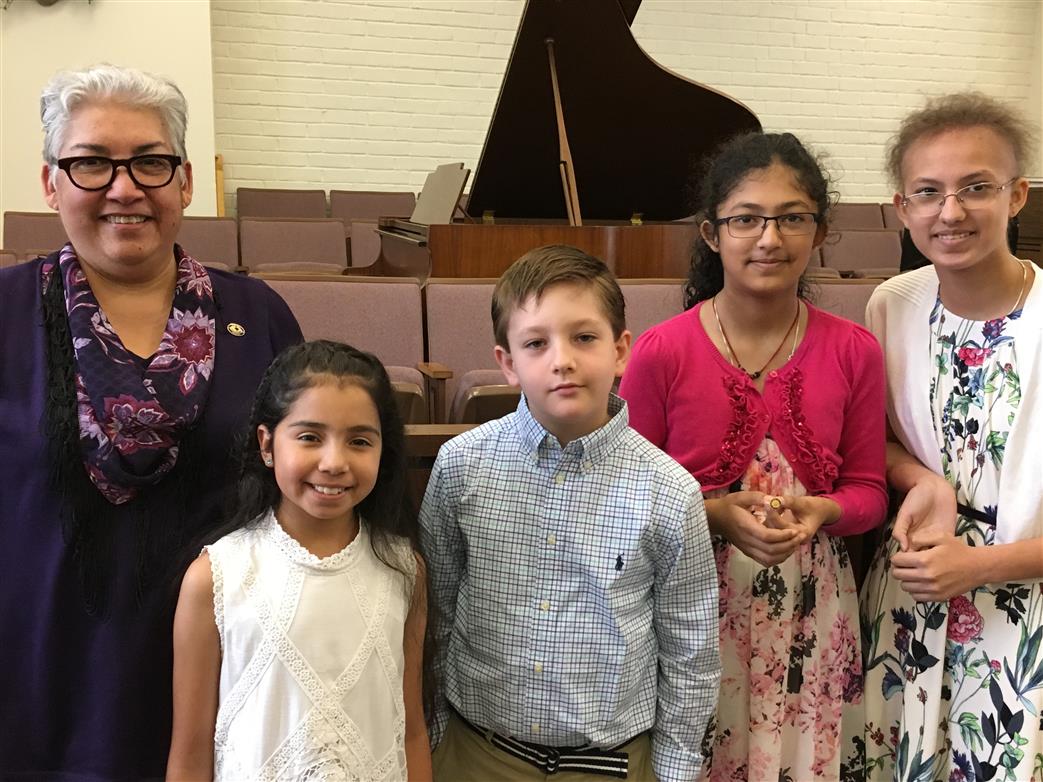 Our Texas Music Teachers Association Student Affiliates. (L to R) Ms. Diana, Larissa, Connor, Riddhima and Saniya.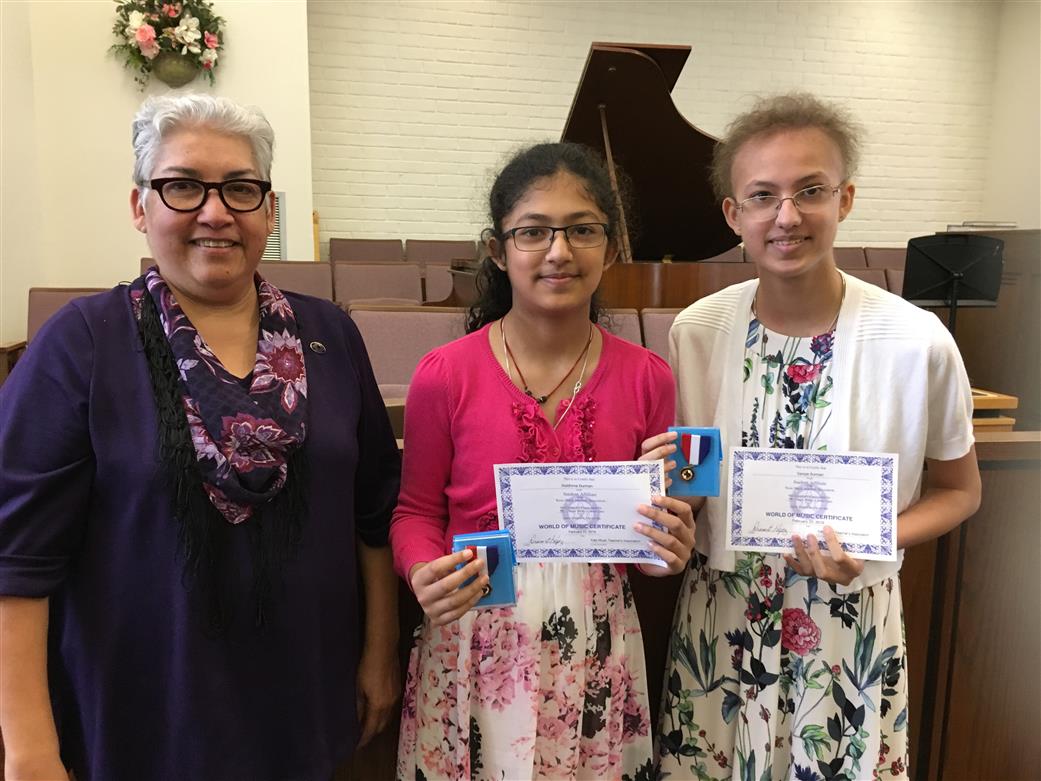 (L to R) Ms. Diana, Riddhima and Saniya. Both girls earned gold in the World of Music State Test.
(L to R) Connor, Excellent Rating, Larissa, Superior Rating, Ms. Diana, Isabela, Superior rating, Saniya, Superior Rating and Riddhima, Superior Rating. These students performed at Katy Music Teachers Spring Festival. The 4 receiving Superior ratings will be competing and performing in the Texas Music Teachers Association's All Star Festival this coming June. Congratulations and best of luck at State!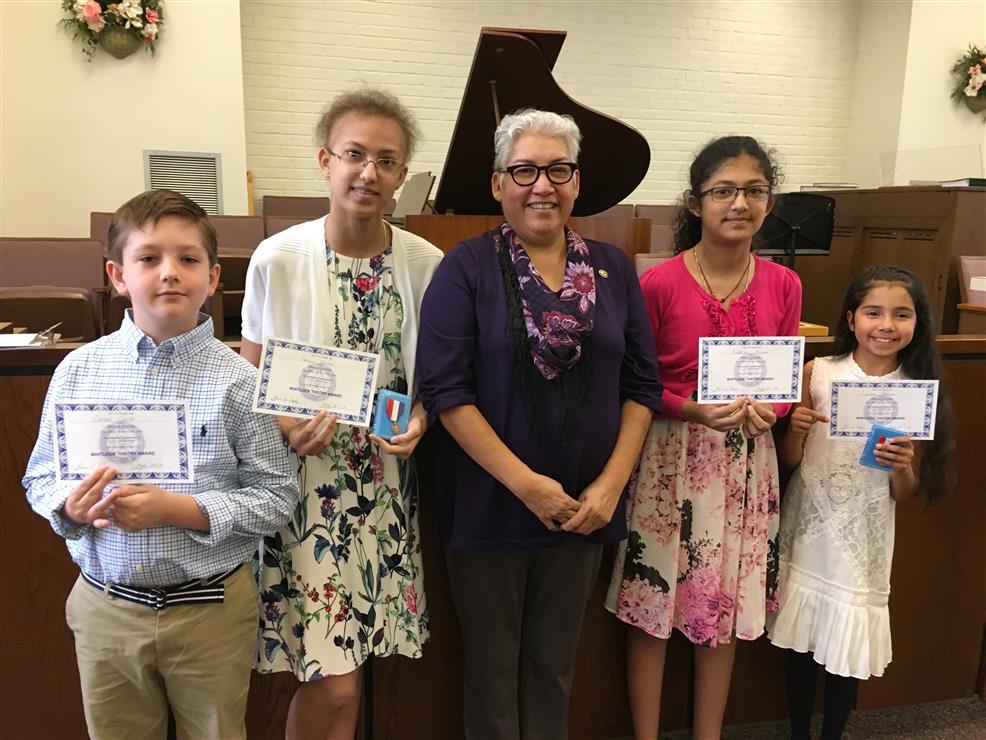 Theory Awards (L to R) Connor, Bronze medal, Saniya, Bronze medal, Ms. Diana, Riddhima, and Larissa, Gold medal. All four students qualified to perform with the Katy Music Teachers Association's State Ensemble. They will be performing with the ensembles at the State Convention in June.
Our only student to participate in the new Jazz Festival was Riddhima! And she received a Superior rating. Way to go Riddhima!!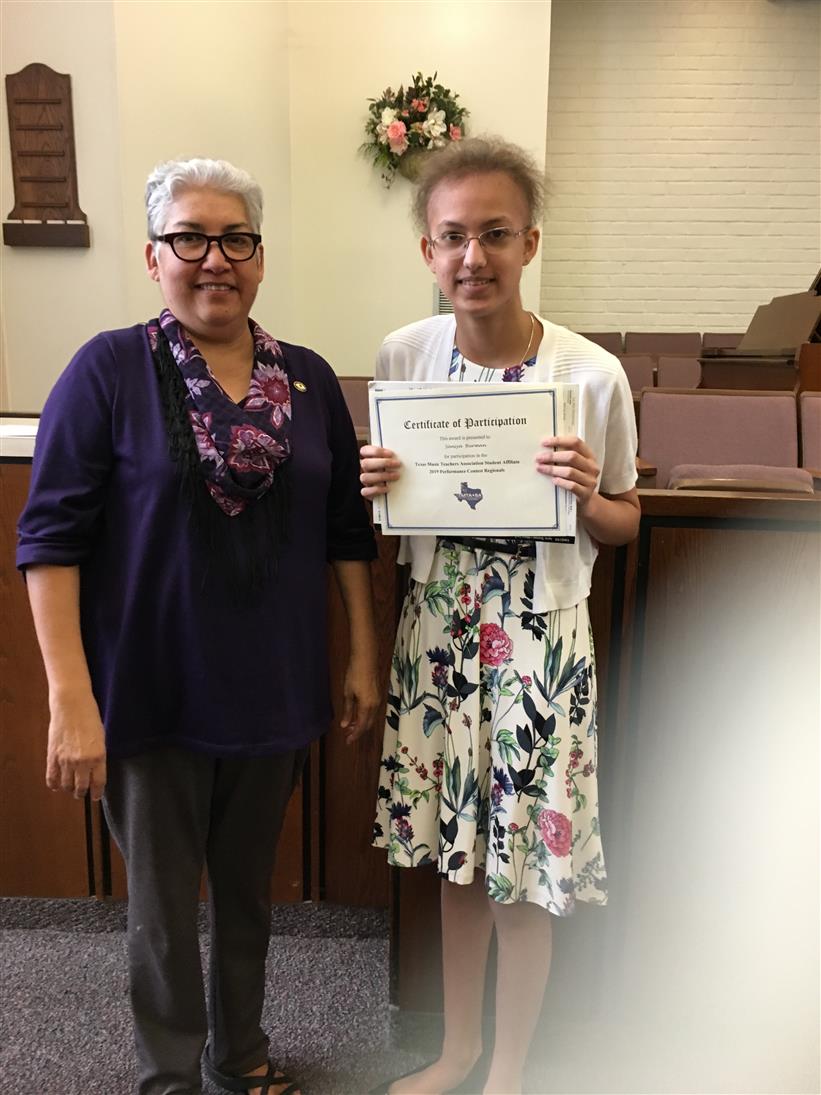 Katy Institute of Piano is very proud of Saniya! She earned several honors and has worked extremely hard throughout the year. First, she wrote two compositions for the Katy Music Teachers Composition Contest. One was a piano solo titled Sogni d'Oro that made it to Regionals and earned an Honorable Mention. The other was a quintet titled Salute for Flute, Oboe, Bassoon, Clarinet and French Horn. Salute placed 1st at Regionals and will move on to the State competition in June. She also entered the Publication Contest and wrote an article titled "The Effects of Music on our Brain". She received Honorable Mention. In this picture, she is holding her certificate for the Performance Contest. Saniya made it to Regionals from the KMTA Performance Contest playing the Haydn Sonata in C Major . At Regionals she made the cut to compete at the State level. Best of Luck to her as she prepares for state in June!