Congratulations to Saniya Burman for earning a Bronze Medal at the Texas State Music Theory Test!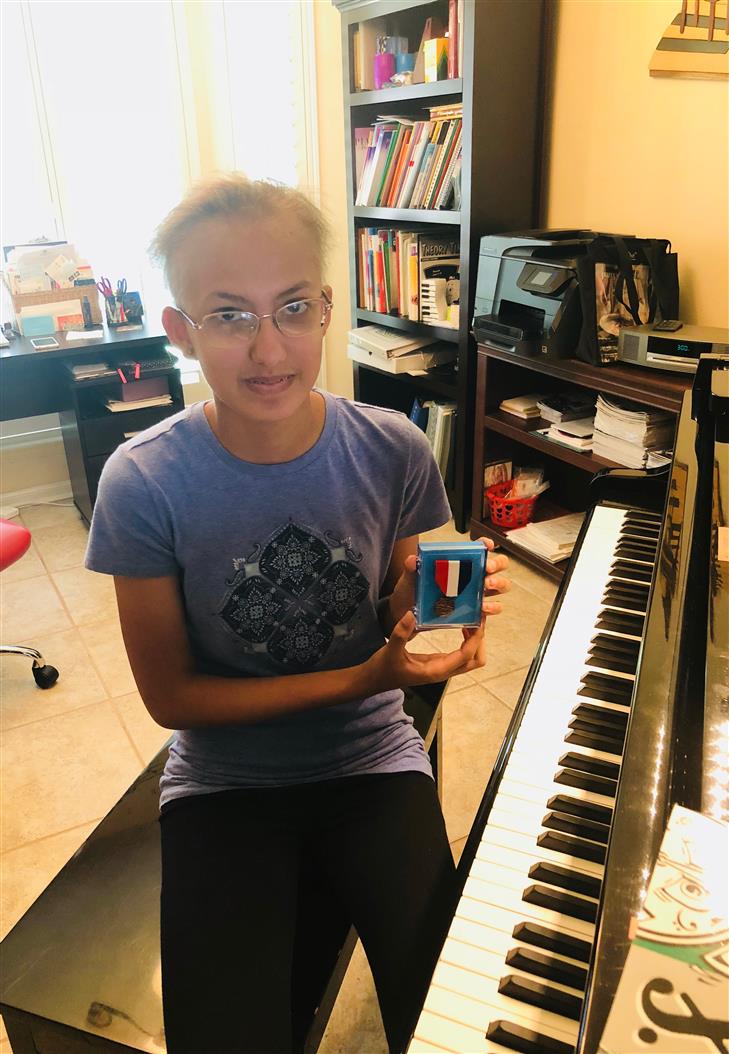 Great job Nabhya!!
Wednesday, May 1, 2019 by Diana Lopez | Uncategorized
Nabhya has completed Book A in the My First Piano Adventures and I have had such fun working with this young man! Keep up the hard work.