Congratulations to Saniya Burman for earning a Bronze Medal at the Texas State Music Theory Test!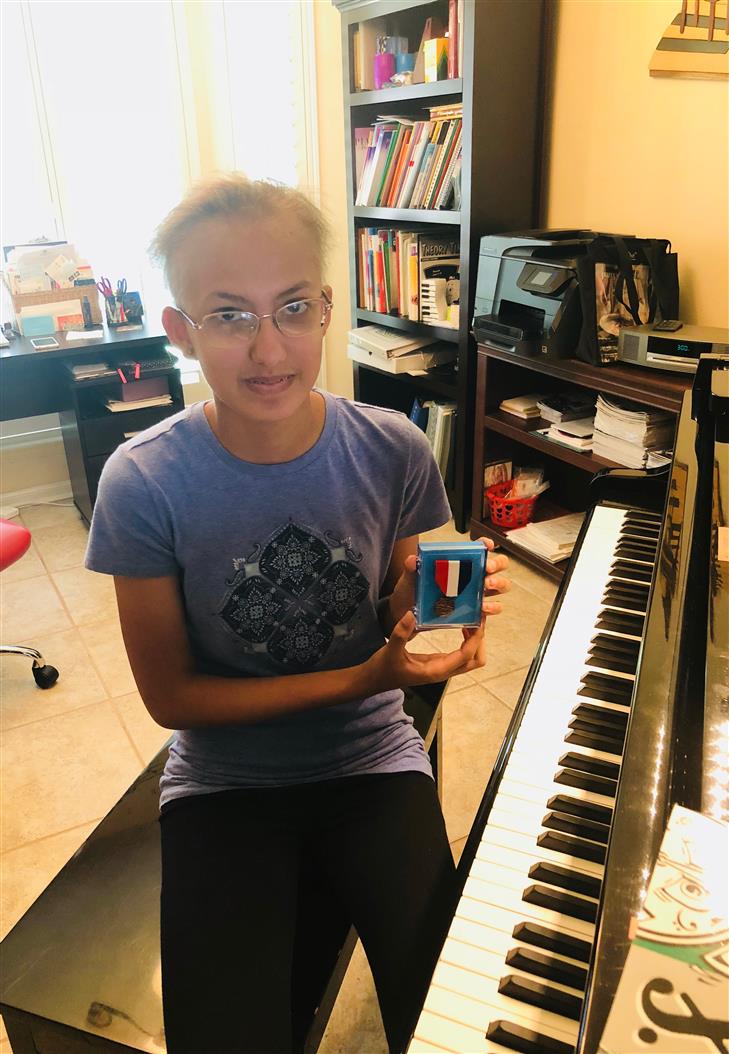 KMTA Spring Festival Results
Tuesday, April 21, 2020 by Diana Lopez | Uncategorized
Four students from Katy Institute of Piano received high ratings for their performances at the Katy Music Teachers Spring Festival. This year was quite a different experience due to the Corona Virus situation! Instead of performing before a judge, the students submitted videos of their two selections and the judges viewed them to rate them. How wonderful to be able to use technology. The Institute of Piano is also using technology during this time to give piano lessons. Mrs. Lopez is teaching via FaceTime and Whatsapp! Below is the picture of the certificates and ribbons the following students received, Naisha Gangwar, Superior; Riddhima Burman, Superior; Saniya Burman, Superior and Isabela Angeles, Superior Plus. Isabela's performance will be featured on the KMTA Facebook page. Congratulations to all these students for their hard work! Well done!